To Schools Index
Port Mitchell School
Located in Section 26 of York Township at County Roads 100N and 100W, the structure shown at the left was constructed in 1913. The first schoolhouse for York, however, was located in Section 29, built in a day sometime in 1840 by David Anderson, Vincent Lane, Joseph Bradford, John Williams, Elisha Blackman, James Gray and a Mr. Morris. Subsequent one-room houses of knowledge were built at nearby locations prior to the 1913 brick building, which was used until corporation with county schools left it no longer needed for school purposes.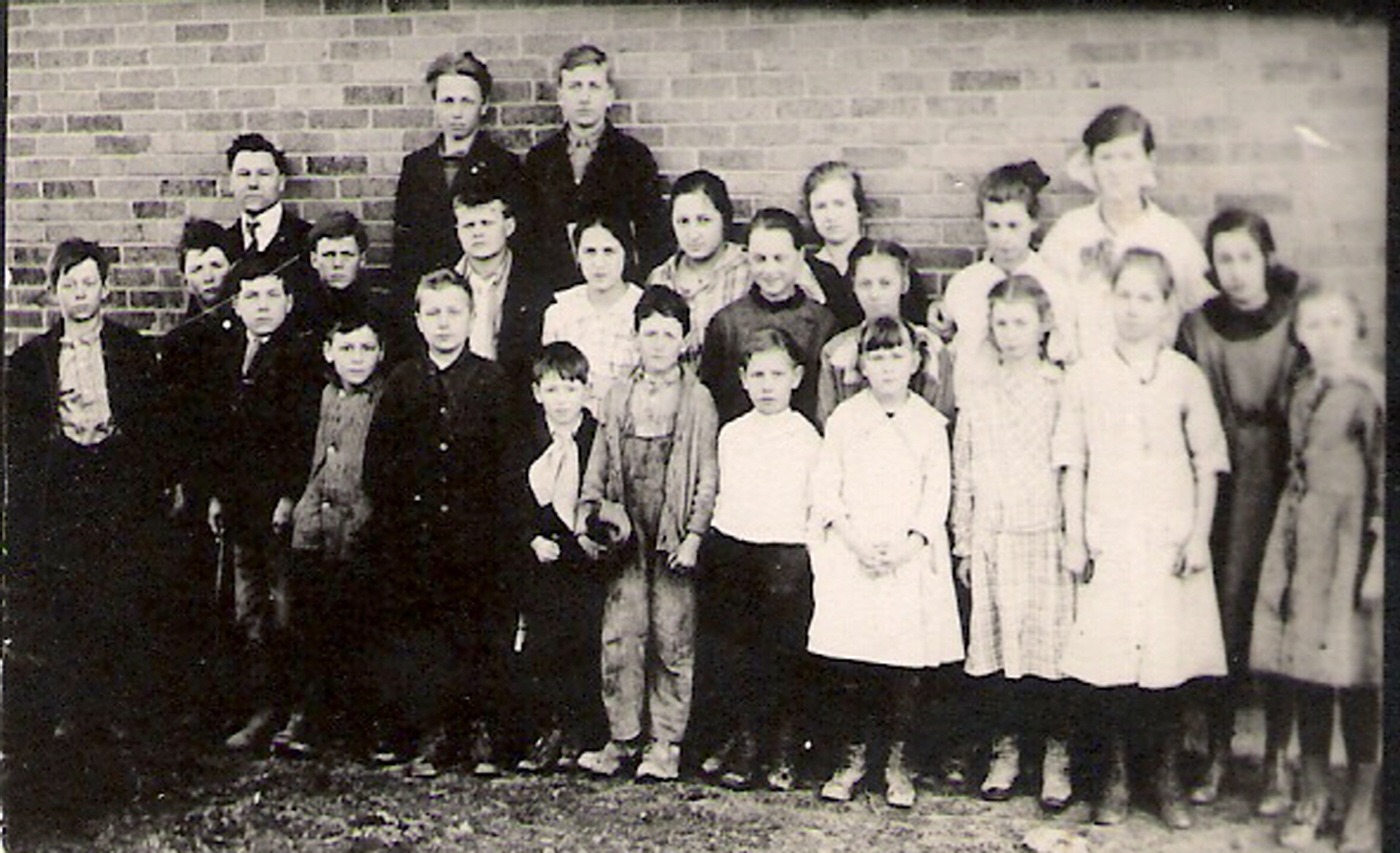 1918
Left to Right, Front row: Melvin Wilson, Victor Oliver, Gerald Mawhorter, Charles Cole, Dale Mawhorter, Willie Hile, Raymond Wilson,
Lera Long, Mary Hile, Gladys Wilson, Mary Busz, Helen Stephenson.
Second row: Charles Hile, Roy Stephenson, Cecil Busz, Ruby Cleland, Eva Seymoure, Sylvia Webster, Grace Cole, Leone Grate,
Valentine Hile, Emma Hile.
Third row: Teacher, Frank Winebrenner, Roy Grate, Thurlow Cazier.



School House Sanitation - 1909 - by the State Board of Health
Drinking cups and free flowing faucets for drinking water instead of large tin cups and water buckets.
All desk tops and banisters must be washed with soap and water and treated with an antiseptic.
Slates are condemned because the children clean them with saliva.
The practice of collecting pencils and pens is condemned because the children chew the ends.
There will be no over-crowding of school rooms.

Noble Notes: An authority is someone who knows lots of things you could care less about.