To School Records
Hopewell School
Located in Section 8 of Swan Township at the corner of Hopewell Road and 725E, the building shown here was constructed in 1899. It was discontinued as a school in 1938; and Hopewell students were bussed to LaOtto. In 2007 this building was being used by nearby Hopewell Church as a reception hall. The land for both Hopewell Church and School was donated by Jonas Strouss, who settled in Swan Township in 1836. Photos of earlier buildings than the ones shown here have not been located. It can be assumed; however, that school took place in the early 1840's, shortly after the arrival of the Strouss family.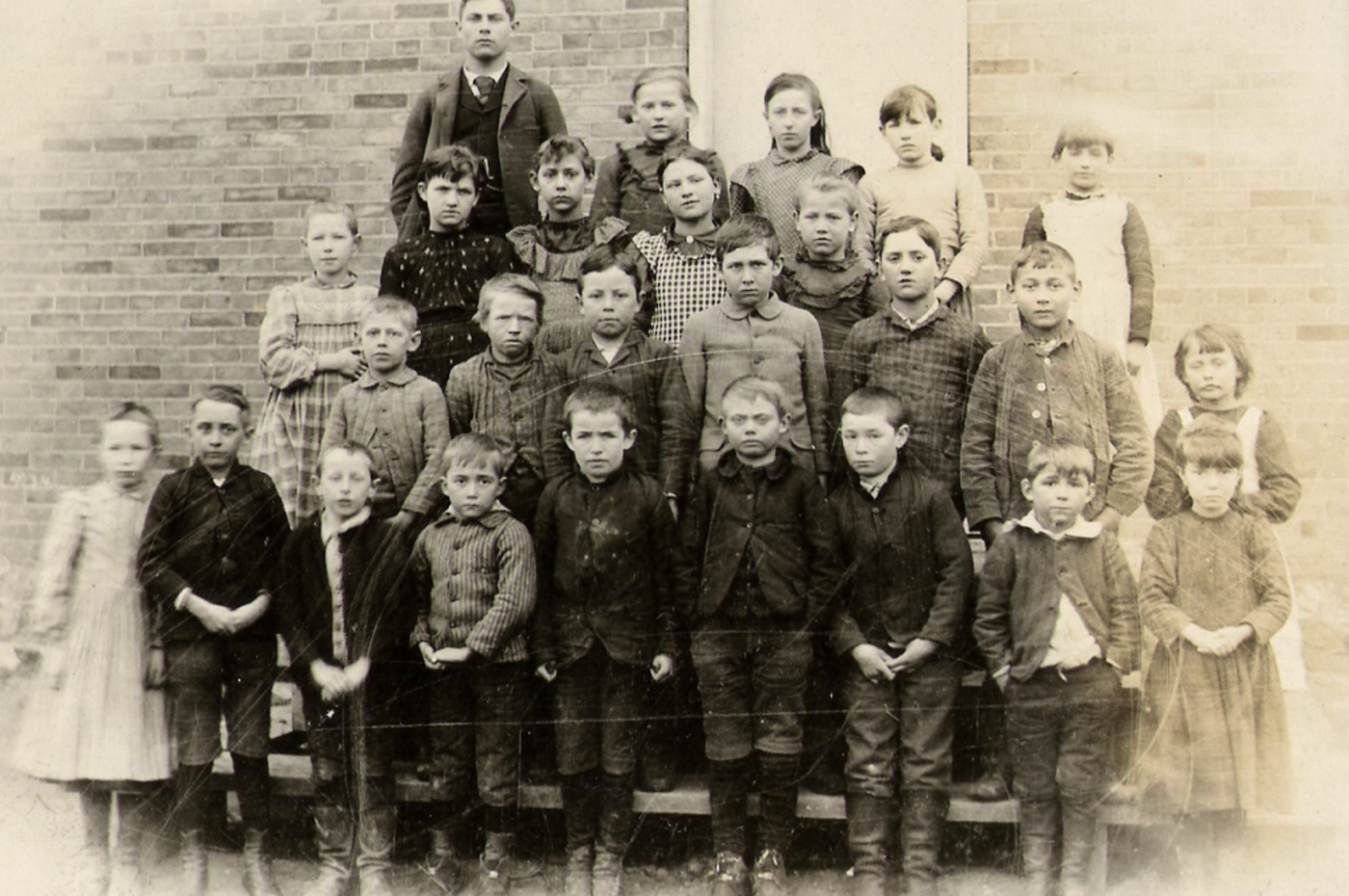 1892
Left to Right Front row: Almeda Beckley, Riley Renkenberger, Orland Beckley, Marion Renkenberger, Wilson Beckley, Sam Whetzel,
Wilbert McCoy, R T Pfleidner, Pluma Conley.
Second row: Grover Renkenberger, Sam Eckels, John Conley, Joe Anderson, Amos Fulk, Frank Knach, Bess Whetzel.
Third row: Lulu Beckley, Elsa Eckels, Blanche Renkenberger, Lilly Fulk, Anna Grams.
Fourth Row: Teacher Ellis Simmons, Celia Fulk, Inez Beckley, Elvira Eckels, Maude Pfleidner.